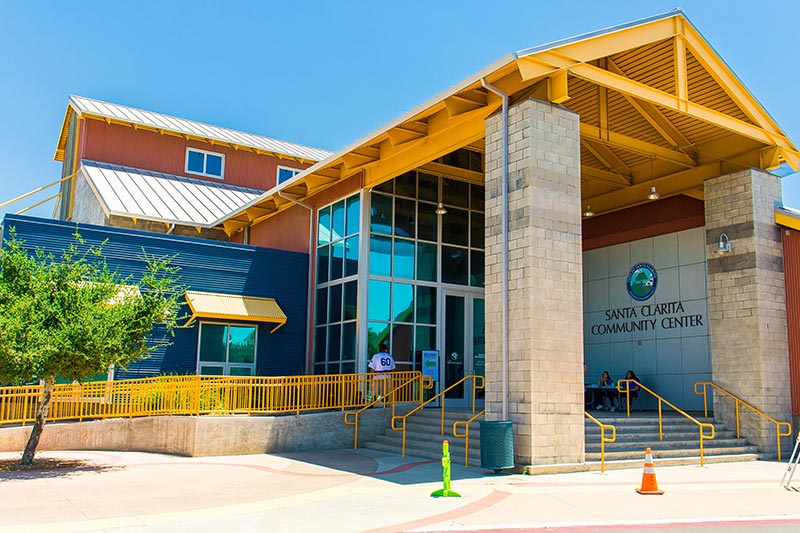 The Newhall Community Center enriches the community by connecting with residents and providing quality, structured programs and activities. The Center offers educational and recreational classes, programs, camps, and events for toddlers, youth, and adults.
Monday – Friday
8:00 a.m. – 8:00 p.m.
Saturday
8:00 a.m. – 2:00 p.m.
Sunday
CLOSED
The Newhall Community Center will be closed on Christmas Day and New Year's Day.
Registration is NOW OPEN for Winter Programs!
22421 Market Street
Santa Clarita, CA 91321
(661)286-4006
Learn more about how you can apply for a scholarship to cover the costs of City programming!
Memberships (Access Pass)*
A CivicRec account must be created, on your first visit to the Newhall Community Center staff will issue your Access Pass card.
The Access Pass is required to participate in most classes, camps, activities, and programs hosted by the Newhall Community Center.
Each Registered Center Participant is issued a card. Cards are used to check in and out of each program or class to track member attendance.
*FREE and must be renewed annually
Replacement of a lost membership card is $5
After School Program
Teen Experience
Play 'N' Learn
Senior Program