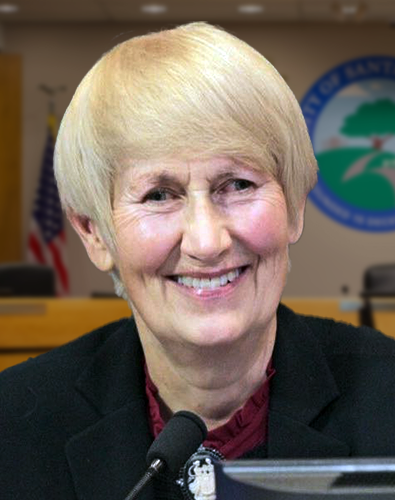 Years Elected:
1998
Mayoral Terms:
6 (2001, 2006, 2010, 2014, 2018, 2022)
As a prior Commissioner for the City Parks and Recreation Commission, Laurene has overseen the establishment of numerous parks, the preservation of thousands of acres of open space, and the construction of a cross-town trail system that is widely heralded as a crowning achievement of our young City.
As a Santa Monica Mountains Conservancy Advisory Board Member, Laurene spearheaded the drive to save historic 800-acre Mentryville, which is the first oil town in California, for future generations.
As Director of the Santa Clarita Valley Committee on Aging, Laurene has helped safeguard the programs that assist our most experienced citizens and give them the dignity they deserve.
In the future, Laurene would like to see additional open space acquired, roads built to ease congestion, new sports fields created, the continued revitalization of Old Town Newhall, and an open space green belt completely surrounding the City.  She would also like to see the preservation of the last un-channeled river in Southern California, the Santa Clara River.